Designer 3 tutorial video demonstrating the uses of the Edit Envelope tool for warping text and the Select Materials tool for adding a custom background texture to make a vintage looking Groceries and Dry Goods sign.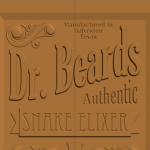 Dr. Beards Project Tutorial
This is a PDF tutorial project using Designer 3 tools to create a fun poster sign project of a old style medicine show poster. This project uses FREE patterns not available in the basic pattern library.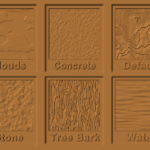 Materials Sampler
A sample project that shows off the various preset materials.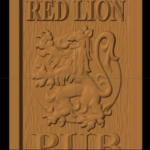 Red Lion Pub Sign
A sample project utilizing the materials in a sign.